Flow Measurement
Volumetric and mass flow measurement is conducted using a variety of technologies. Metron Technology products cover a wide range of flow meter types. Our Best Seller is an economical Insertion Electromagnetic Flow Meter that can be fitted to large pipes for accurate measurement.
Inline Electromagnetic Flow Meter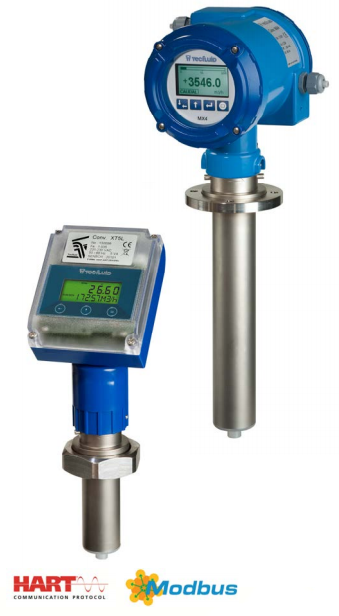 These lightweight Inline Electromagnetic Flow Meters (Mag Meters) are ideal for measuring liquids in potable water, wastewater or any liquid applications where the liquid is conductive and applications require low pressure drop and low maintenance. Flow rate measurement is independent of density, temperature, viscosity and pressure, with no moving parts for low maintenance and low pressure drop.
Flow rate: 10 gpm to 480,000 gpm
Accuracy: ±3.5% reading value
Minimum electric conductivity: 20 μS/cm
Connections: inserted in pipes of 1 1/2″ (DN40) to 80″ (DN2000)
Materials:
– Sensor: EN 1.4404 (AISI 316L), PVDF
– Sensor head: PVDF
– Electrodes: EN 1.4404 (AISI 316L), Hastelloy C, Tantalum, Titanium, Zirconium
Local indication, volume totalizer, 4-20 mA and pulse outputs
Alarms, empty pipe detection, etc. depending on converter model
HART and Modbus Communication protocols available on request
Inline Electromagnetic Flow Meter Product Catalog (PDF)
READ MORE about this Technology and it's Applications
Other Flow Measurement Options
Heavy Duty PIT Insertion Magnetic Flow Meter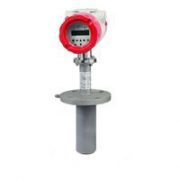 Variable Area Flow Meter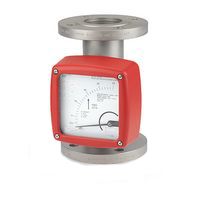 Target Flow Meter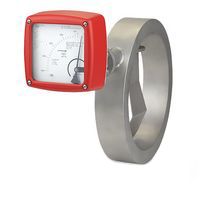 Differential Pressure Flow Meter

Orifice
Venturi
Nozzle
Insertion Pitot Tube
Contact Us  (For more information or a quote)