About Us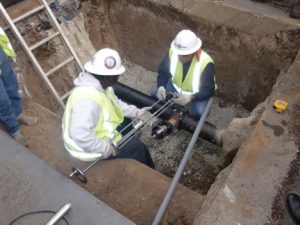 Since 1985, our firm has solved difficult problems for flow, fluid property, and level measurement.  We invest in each customer knowing the challenges they face to improve productivity while reducing cost.
Metron Technology offers process measurement and control solutions with high quality, high performance products. Our products are selected because they beat industry standards for accuracy, longevity, and ease of use.  We won't carry anything else.  View them all here.
Quality Management
The quality management systems of our manufacturers are based on ISO 9001:2008 principles and govern all processes for planning and realization of process plants and meters; from request to delivery and commissioning. These processes serve as the basis of structured order processing.
Career Opportunities
Metron Technology is currently seeking product representatives and sales managers on a no-contract basis. If you are interested in learning more, please contact us.